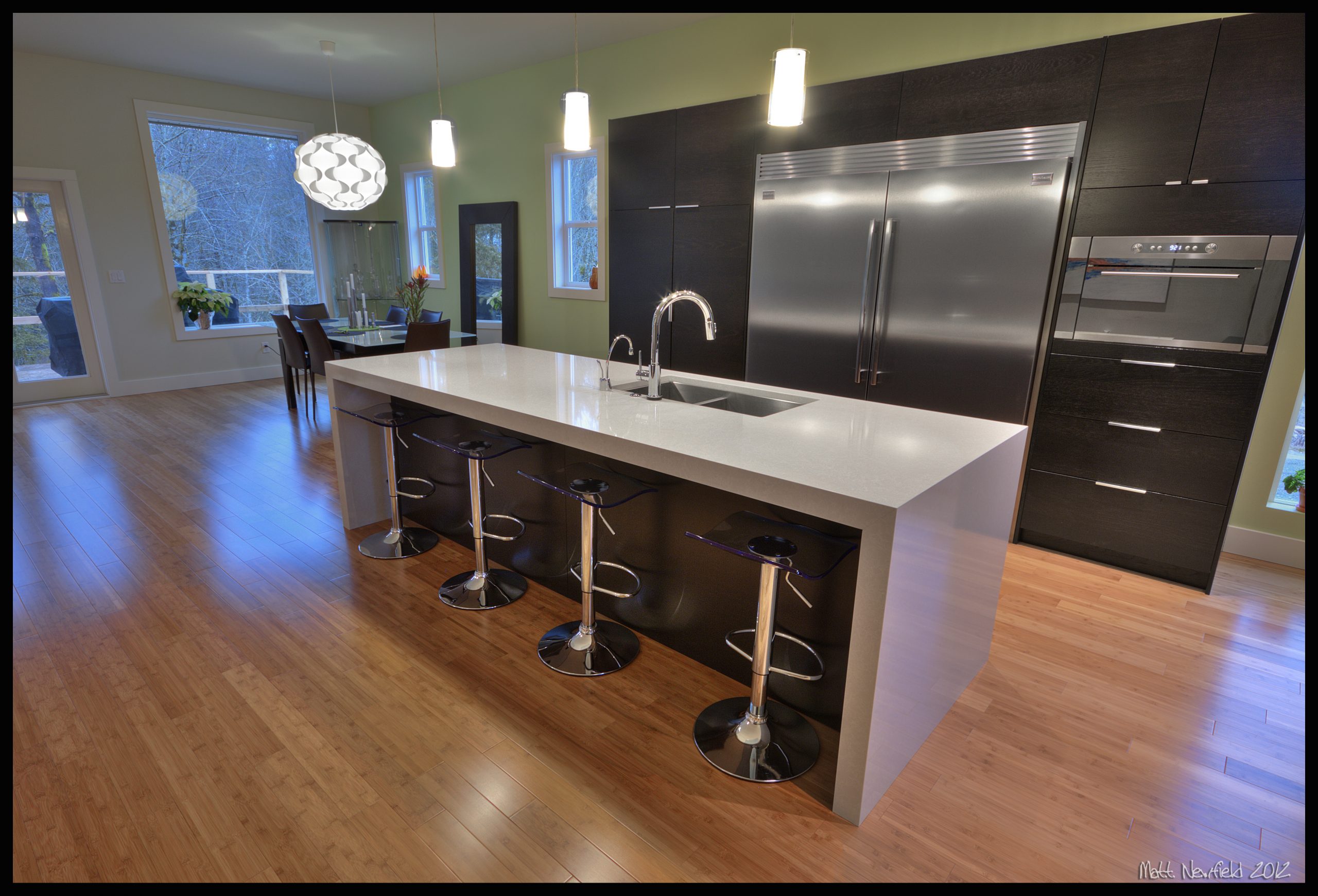 You know about granite for countertops, but what about quartz? A wide selection of gorgeous natural stone slabs is available for countertops, backsplashes and floors, yet granite rose to the top and became the most in-demand material across the country — and it's stayed there for years. In fact, realty surveys show over and over that granite countertops are the most desired upgrade to kitchens, even though they might not be for everyone. There might be a better natural stone for your home, your needs and your preferences, and it might be quartz.
The reality: Quartz is more scratch- and heat-resistant than granite. As a pure mineral, it's also the second-most readily available in the world, which means you'll have more options when it comes to speckling and colors. Quartz comes in an abundance of varieties, including a wide selection of semi-precious gems, which is why it's been used for centuries to make jewelry, particularly in the Middle East. Quartz is derived from the German quarz, which ultimately means hard, and it lives up to its name. If you want a countertop that's natural, gorgeous and can withstand a lifetime of abuse, give quartz a second look.
Pops of Color in the Kitchen
True quartz is actually transparent and popular to use as crystal carvings. However, the colored options can be anything you imagine, from milky to smoky, rosy or citrus colored. As a countertop, it instantly becomes the focal point of the room. Available in granite-type colors as well as bright reds, purples, blues and greens, it can offer the veining of marble in some cases or the peppering of color burst that granite is famous for. What's the big difference between quartz and granite? It isn't mined, but rather factory-engineered.
About 94 percent of a quartz countertop is crushed quartz — but pigments may be added for extra coloring, and resins are added to hold the slabs together. It's the resins that make quartz so hard and sturdy. Plus, it makes them non-porous (unlike granite and other natural stone), which means there's no sealing or re-sealing necessary to keep debris, food and grime out of the slab. In some cases, glass or metal might also be added to the product for extra sturdiness or to attain a certain look.
The New Era of Quartz
If quartz is maintenance-free, resistant to heat and tough to scratch, why isn't it top dog? Like many products, it can still struggle with an outdated reputation. Years ago, there wasn't much variety or color/pattern options with quartz. However, with the advent of adding in colors, swirls, veins, flecks and other options, that argument no longer passes muster. There was also a time when only polishing was available for the surface, but today you can get embossed, honed, sandblasted or any other finish you desire.
Ready to customize your countertops? Contact Creative Granite & Design for an expert consultation on quartz and other materials.