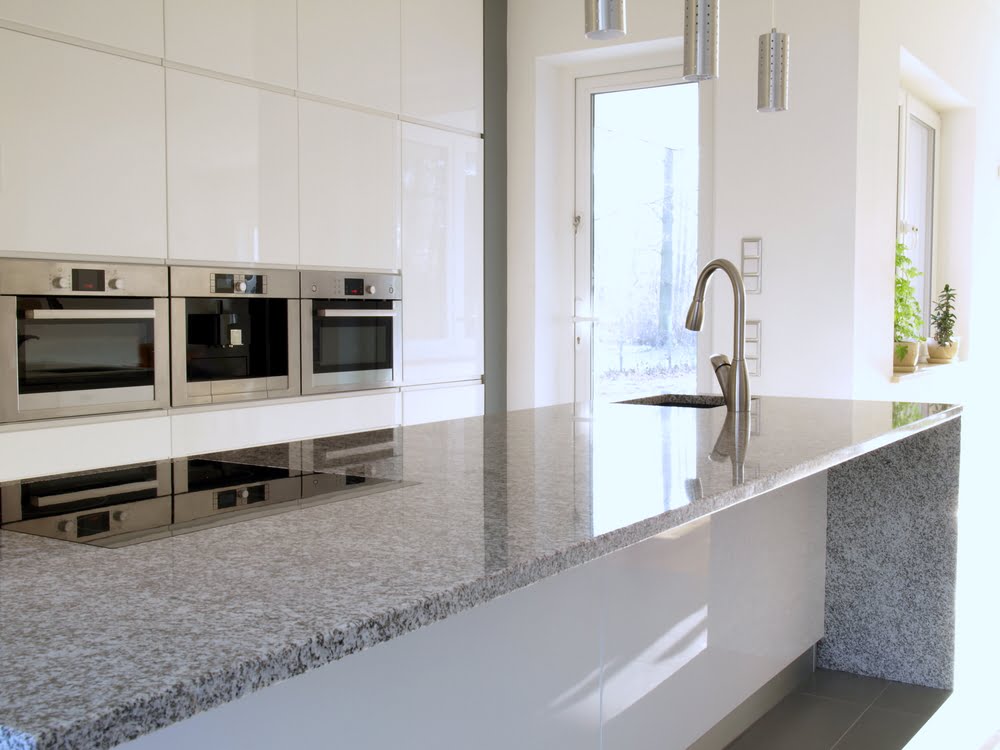 You've picked the type of solid surface countertop you want, the color scheme and the quality grade. What about thickness?
Solid surface countertops are a luxury investment, and the thicker the slab, the costlier it is. However, having a thick slab in your kitchen or bathroom offers a serious wow factor, too, making the upgrade worth it for many homeowners.
The industry standard for countertops is 1-1¼ inches for marble in the kitchen. In bathrooms, the standard drops to three-quarter inches for vanities.
These standards are just loose guidelines, and you can certainly choose just about any thickness you like (within reason). It's a good idea to consider these minimum thicknesses to avoid weakness, chipping, and cracking. Kitchen slabs need to be a little thicker to withstand sizzling pans and dropped glasses, but a high-quality solid surface should be up to the challenge.
The New Normal
In recent years, a new normal has been spotted around the country with a lot of homeowners moving up to 2-inch solid surface countertops. It's similar to how engagement diamonds have grown larger over the years. Slabs are being used as statement pieces and focal points, and the idea that bigger (or thicker) is better has taken off.
Thicker marble and granite slabs are rarer and more labor intensive to turn out, which explains the cost spike.
If you're budget-minded, a great option is to use a thicker slab for a smaller area, such as the kitchen island, while sticking with thinner slabs for the remaining countertops. You'll get the same touch of luxury, but at a fraction of the price when compared to outfitting your entire kitchen in supersized solid surfaces.
A Perfect Match
Some homeowners simply love the look of a thicker slab, while others worry about the durability of thinner slabs.
If durability is a concern, don't worry. Thinner slabs are more than tough enough to last several years with routine maintenance. However, the style of your home can also dictate the thickness of your slabs. For example, mid-century modern or minimalist designs pair well with extra-thick countertops.
If you love the look of thicker slabs but not the price, keep in mind that darker colors are a little more common in thicker forms, so they might be found for a lower price.
Whenever possible, try to see samples in person, even if the samples aren't an exact match of what you'd like. Touring luxury homes, such as those featured in the St. George Parade of Homes, is a great opportunity to see a variety of slab thicknesses, styles, colors, patterns and finishes in person. You might discover you've fallen in love with a style you'd never pay attention to in a magazine.
For more information on solid surface countertops, including marble and granite in a variety of thicknesses, contact Creative Granite today.