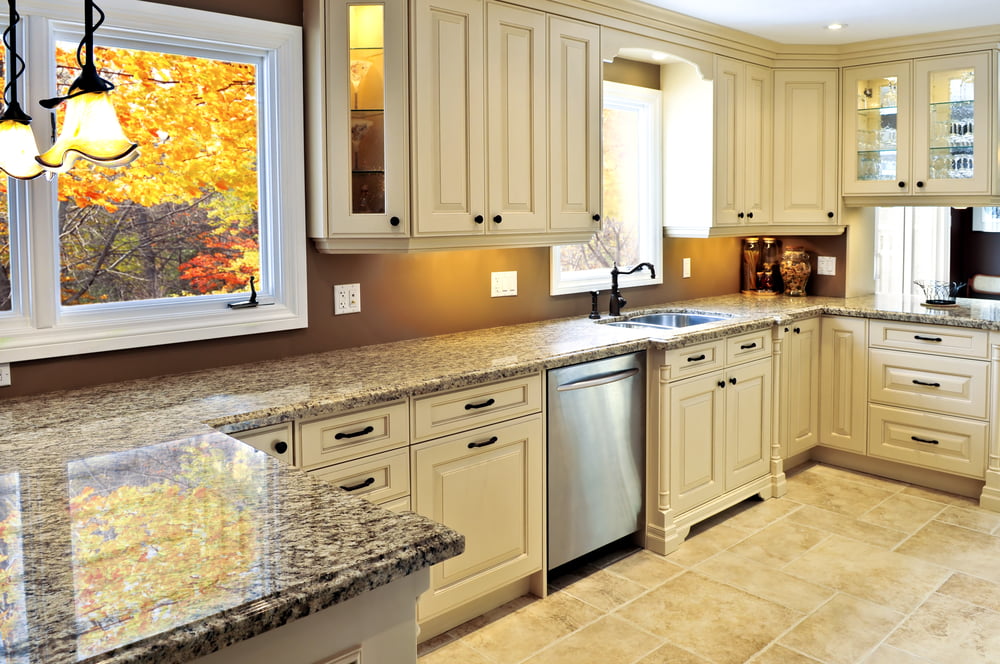 You've decided to have custom granite installed in your home, but maybe a few questions are still nagging at you. Maybe you didn't get a clear answer from the granite company (in which case you might want to reconsider that company), or maybe you're too embarrassed to ask because you think it might be "obvious."
Silly questions don't exist in the world of custom countertops, because most people buying this product aren't experts in the industry. When you're investing in high-end granite, you deserve to have all your questions answered in clear, layman's terms.
One question a lot of people have is if they can have the remaining pieces, also known as the remnants, from their slab. Granite comes in industry-standard slab sizes, and the odds of you needing every last square inch are slim to none.
People are especially curious about what happens to the area that's cut out for the sink. The answer is that of course you can have what's left, but unfortunately, many times those remnants end up being destroyed in the process of customization.
Your Custom Granite Conundrums
Another popular question is whether your slab will end up looking like the sample pieces you saw.
The answer is probably not, or at least not exactly. It's really tough to get a good idea from a little 2-inch sample piece of what a massive, 8-foot slab will look like! Granite is a natural material with a variety of swirls, colors and other characteristics. If you really want to see what your slab will look like, ask for a photo or visit the shop in person if you can.
However, know that the sample is meant to be representative of the authentic look of the slab, so you won't be seeing the so-called best part of it. Figuring out what a big slab will really look like in your home is also tough when you just have a sample piece. You may want to get a mock-up of your kitchen/bathroom with the slab superimposed onto a drawing to get a preview of what to expect.
Let the Chips Fall …
Custom granite is a big decision and investment, and you want to protect it. In addition to regular sealings, many homeowners are concerned about chips. Will a chip ruin an entire slab, perhaps a slab that's no longer available? Usually not, especially if you can find the piece that chipped off. Find it, save it, and a reputable granite repair company can usually re-attach the piece to make your slab look and act as good as new.
When you're beginning the search for the perfect custom granite, create a list of questions for your granite supply company. It's a learning process, but it should also be fun. You can rest easy by contacting Creative Granite & Design, one of the industry's leading granite supply companies well-known for making the process enjoyable.