Custom granite countertops bring lasting style and value to your home or business.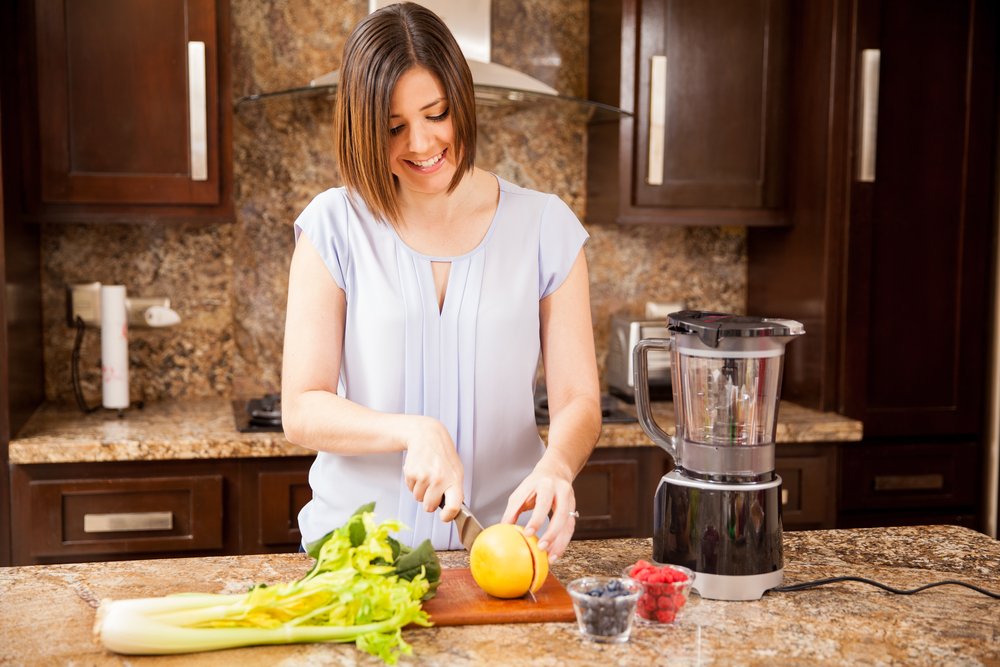 Once you install natural stone countertops, you won't have to spend much time or effort to keep them clean and beautiful. In fact, cleaning them requires little more than a wipe down as you're cleaning up.
Today, we would like to share some basic guidelines for how to care for and maintain your custom granite countertops. We think you might be surprised how little care they actually need.
Are Granite Countertops Hard to Maintain?
This common misconception couldn't be further from the truth. In fact, granite and other natural stone countertops surfaces are easier to maintain than many other materials.
The strength and resilience of granite help them resist most common kitchen perils, such as cracking, chipping and burn marks from hot pans. They're incredibly easy to care for and virtually worry-free.
One of the best parts about natural stone counters is that – with the most basic care – they maintain their original beauty and style for decades, never becoming worn or tired-looking.
How Do I Clean My Granite Countertops?
Cleaning your custom granite tops couldn't be easier. Just follow these simple steps.
Wipe away any crumbs and loose debris on the countertop surface
Mix mild liquid dish soap into a warm water solution (or use a neutral cleanser made for natural stone)
Using a clean, soft cloth, apply the cleanser or dish soap solution to the countertop
Rinse well with clean water
Dry using a microfiber cloth or clean, lint-free towel
Take care not to use too much soap, as this can lead to a buildup of soapy film on the stone surface. Never use a cleaner that contains ammonia, bleach, acids (such as lemon or vinegar) or abrasives (such as scouring powder). Also, avoid using "scrubby sponges" and never use steel wool or scouring pads on your stone.
Do Custom Granite Countertops Require Periodic Maintenance?
Depending on the type of natural stone countertops you select, we may recommend applying an impregnating sealer. This process fills the natural voids in the stone surface, making it more stain resistant.
As long as you care for your granite countertops correctly, you won't need to reapply sealer very often – every few years or so, in most cases. We don't recommend that you attempt to seal your countertops yourself, as the sealers you can purchase yourself may not be effective or non-toxic.
If you do get a stain in your granite, you can check out the handy "Granite Care & Maintenance" page on our website, or contact us for more professional tips.
In Utah, Wyoming and Idaho, Creative Granite provides custom granite and quartz countertops and custom cabinets. Our award-winning service and superior quality have helped us earn our exceptional reputation. Contact us today for a no-cost, no-obligation estimate for your new custom granite countertops.