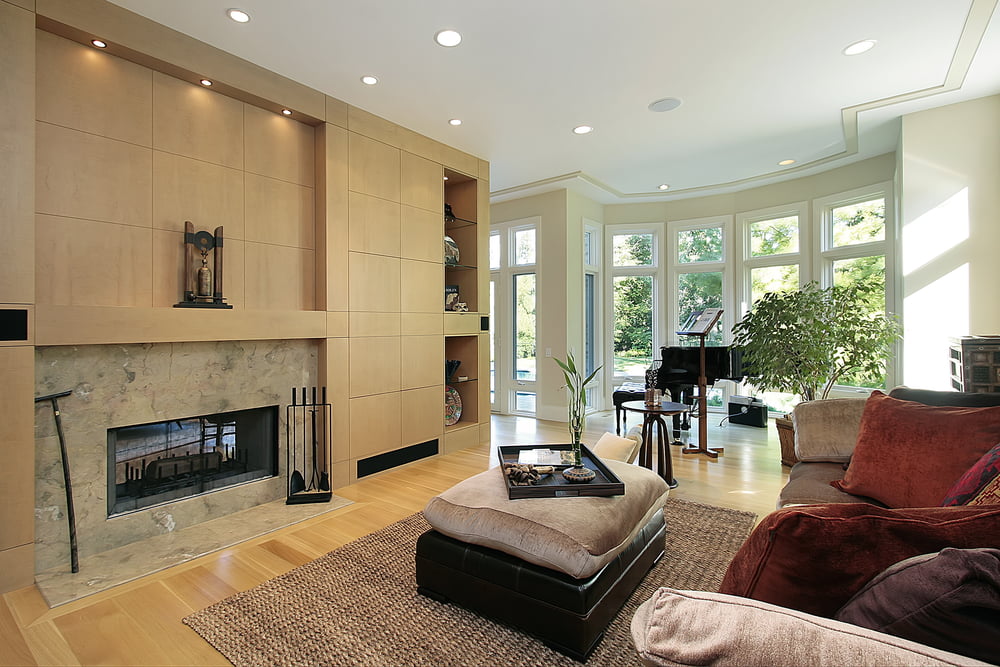 You already know adding custom granite to kitchen countertops, backsplashes and bathroom vanities is a great way to increase your home's value. But custom granite is also a fantastic choice to frame your fireplace or to update the hearth.
Granite is durable, simple to clean, comes in every color variation and pattern you can imagine, and it can really make your fireplace stand out as the focal point of a room.
Granite's naturally durable composition makes it a natural choice to withstand the heat of a fireplace, and when properly lined, it can last as a fireplace frame for decades.
Both granite slabs and tiles can be used around a fireplace. Slabs come in much larger pieces, of course, and can be expertly installed to provide one seamless look. Tiles come in a variety of shapes, and since they are much thinner, they are also more budget-friendly.
Consider the rest of your home's feel and choose a granite color and pattern that complements your style, design and color scheme.
Granite Fireplaces Warm Up the Heart of the Home
The inclusion of granite anywhere in the home instantly gives it a more luxurious and modern feel. Around a fireplace, it can make a room appear larger compared to other fireplace options, and it's easy to match fireplace granite to any existing design.
Some homeowners try to save money on installation by picking up the slabs or tiles themselves. However, any savings achieved with this approach are limited, and it's not worth the risk. Granite is tough, but in slab or tile form, it's easy for a non-pro to damage it.
Working with a company to customize your granite and then have it delivered, installed and guaranteed is the safest route. Remember that granite prices vary drastically based on availability and thickness.
Simpler colors and patterns are more available and cost less. The more outlandish, unique and thick granite is, the higher the cost.
You don't need to choose the highest-end granite to make your fireplace pop. Sometimes simpler is better, and selecting a plain, light-colored slab or tile can be a dramatic improvement from more traditional fireplace frames and hearths.
Tips for Optimizing Your Fireplace with Custom Granite
A black granite border on a fireplace is a classic look, and blends in with your fireplace's existing black metal framing (which often shows). Adding a stark, contrasting white mantle or a rich cherry wood strikes a balance between modern and classic looks. Another popular choice is to select a granite with flecks of white or silver, creating a sparkle that will catch everyone's eye.
Some homeowners want the best of both worlds, and combine granite and marble stones for their fireplaces.
Like granite, marble is durable and can withstand the heat of the nearby flames. You can mix and match with tiles, or choose to create a larger border of marble surrounding an otherwise granite frame.
No matter what style you prefer, custom granite or marble for the fireplace will instantly update your great room and become a natural gathering spot. Contact Creative Granite to get your custom granite project started.