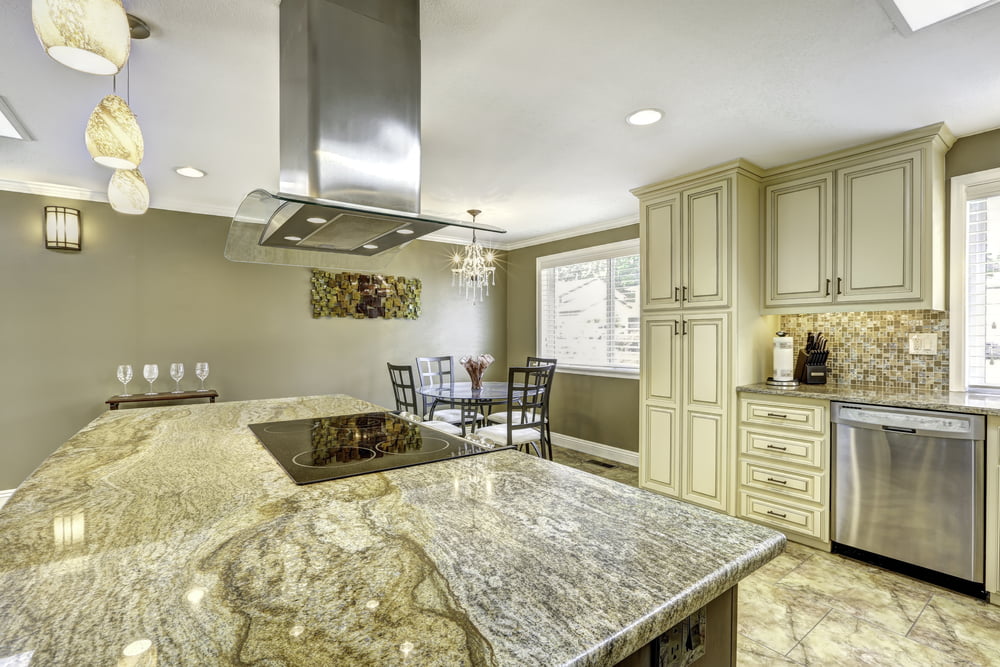 What makes custom granite different than the ready-to-go slabs you see at many countertop shops?
First things first: All granite is unique. It's a naturally formed material that takes thousands of years to rise from magma chambers to the earth's surface. That's why no two slabs are alike. They have different colors, characteristics, designs and thicknesses (which are honed by man, but dictated by the quality of the granite in its raw form).
So if all granite needs processing to become countertops, isn't it all custom?
Not necessarily. Custom granite uses only the highest-quality slabs from the most desired locations around the world. Just like diamonds, granite has quality levels.
The more unique the design, the brighter the color and the thicker the slab, the more valuable it is. However, you still can customize your order, starting with the shape.
Caution: Curves Ahead!
When you think of a countertop, you probably envision a rectangular slab with holes cut in it for a sink. That's your basic countertop. If you want an extra-long countertop, you get into custom territory.
Naturally, standardized slab sizes have emerged in the industry. The biggest is 9 feet long — but that doesn't mean you're stuck with that size. For a custom order, you can get it cut to any size you like.
You can also customize the shape, because a rectangle is just one option. Maybe you want a kidney-shaped countertop, a horseshoe for your wet bar, a circle or even a heart shape or triangle.
There are no rules when it comes to custom shapes, and having a uniquely shaped countertop will really make your kitchen or bathroom pop. There's no reason to stick with standard shapes and sizes when you can go custom.
Finishing Touches
Most people also envision classic glossy countertops and clean edges when they think of granite. Again, this is just the most common, and when you choose custom, you can do whatever you like. Maybe you want a sandblasted matte finish or a faux leather look.
When it comes to the edges, it's all up to you. Trending right now is a more natural edge that makes the slab look like it was broken off naturally (although in a very straight line). Bull-nosed edges, waterfall edges and more are up for grabs.
Your granite countertops are the focal point of any room, and if cared for they will last for several generations.
Get the look that you want. Call Creative Granite & Design to work with a granite professional who can help you order custom granite pieces that are exactly what you envision.