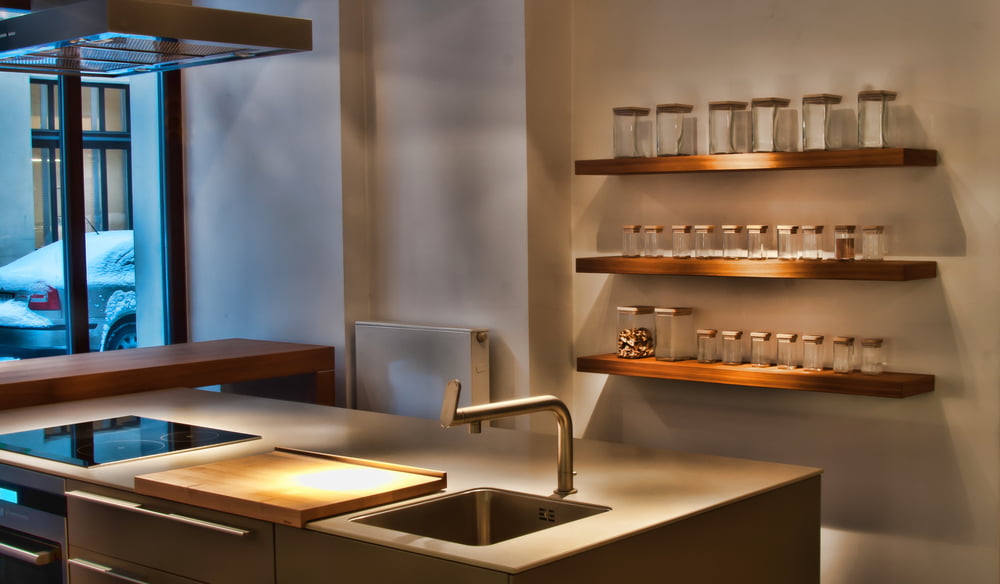 Move over, granite, its quartz's time to shine! (Not really — granite will always be one of the most desired countertop materials.) However, it's at least time for granite to share the spotlight with quartz.
Also a natural stone, quartz undergoes a lot more processing and addition of materials in order to make it not only gorgeous, but also virtually maintenance-free. Just like granite, it can come in a variety of colors and designs. However, you don't need to re-seal it every few years and it's not nearly as porous as granite, thanks to all the extra processing.
Watch any HGTV show, and you'll notice that quartz is being used in more and more homes. It's tougher than granite, more durable, is immune to almost any stain and doesn't require pampering. As homeowners get busier, they don't have the time or desire to maintain their countertops. They want a breathtaking natural material they can install and forget about. Quartz is the solution, and it's finally getting the attention it deserves.
What's the Catch?
Quartz is a little more expensive than granite — or is it? When you consider that it's maintenance free, quartz can end up being the same price as granite in the long haul, or maybe even a little less expensive. Plus, just like granite, you can manipulate the upfront cost in a few ways.
For example, going with a thinner slab can save you money, as can choosing a less exotic color or design. In some cases, you may be able to snag remnants for small projects (like a single-vanity sink) for a great deal.
Another way to save is to mix and match granite with quartz. For example, maybe you cook with a lot of colorful spices or red wine, or you're just not the neatest at-home chef. You want to make sure turmeric stains don't destroy your prep station, so you install quartz countertops where you prep or next to the stovetop. And if you don't use the island for prep or cooking, you can install granite there where staining isn't likely.
But Is it Really Natural Stone?
Yes, quartz is a natural stone product. However, just like any natural stone countertop, it's processed in a lab. Unlike other stones like granite, travertine or marble, quartz has more elements added to it and it's compressed more tightly than other stones for a nonporous result.
Still, quartz is found in nature just like other stone products. There's no way you can find natural stone in the earth and be able to use it, process-free, for your bathroom or kitchen countertops. That's just not the way it works.
Ready to discover the beauty and functionality of quartz for yourself? It can easily last a lifetime with zero maintenance, and can stand up to even the messiest of home cooks. Contact Creative Granite & Design to start quartz shopping, and fall in love with a beautiful natural stone option.