Are solid surface countertops the right choice for your kitchen or bathroom?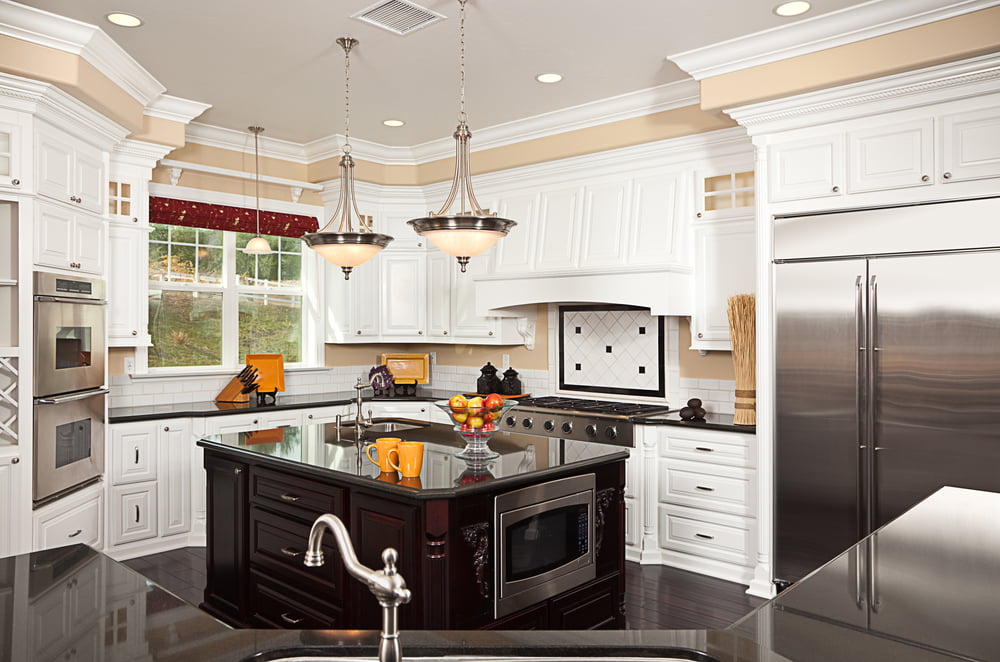 Man-made using acrylic or polyester resins – and available in hundreds of patterns and colors – solid surface counters are preferred over natural stone by many Utah homeowners. That said, every countertop material has its flaws and strengths – and custom granite or quartz countertops could offer more of the features you need.
So, what are the advantages and disadvantages of solid surface countertops?
Advantages of Solid Surface Countertops
Solid surfaces have several positives. The major selling points of this countertop material include:
Seamless joints – Countertops are molded to fit perfectly, without any seams.
Durability – Although both custom granite and quartz are more durable, solid surfaces are hard and impact-resistant.
Non-porous surface – This countertop material is non-porous and resists stains and food-borne bacteria.
Restorable – With solid surfaces, damage can often be easily sanded out and repaired.
Easy care – Wiping these countertops clean is a quick and simple task, requiring just soap and water or a mild household cleanser.
Disadvantages of Solid Surface Countertops
Although solid surfaces come with many advantages, no material is perfect. The drawbacks of these types of countertops include:
Not resistant to heat – Solid surfaces aren't tolerant of heat and can discolor, scorch or even crack upon contact with a hot pan.
Susceptible to scratches – This countertop material is softer than natural stone and cutting directly on the surface is likely to result in damage.
Vulnerable to strong chemicals – If exposed to nail polish remover, paint thinner, lacquer, over cleaner or other harsh chemicals, solid surfaces can become damaged.
Less practical finish – Glossy surfaces show off scratches and damage easily, yet matte and satin finishes may not be practical for high-use counter areas.
Should You Consider a Solid Surface Countertop?
If you want beautiful, high-quality counters with no seams, one of the many unique solid surfaces could be your best bet. Many styles closely mimic the look of natural stone, and you can select one that perfectly matches your kitchen or bathroom.
If your budget is a concern, solid surfaces in basic colors and patterns are highly affordable. Keep in mind, however, that many less-basic designs may cost about the same as custom granite or quartz – and some designs cost even more.
Ultimately, the easiest way to decide on a counter material is to explore your options with a local custom countertop fabricator – like the professionals at Creative Granite.
Creative Granite has been an industry leader in the Intermountain West region for over 17 years. We offer expert custom installation of all three types of countertop materials, with a wide variety of options in all price ranges. For a free, no-pressure consultation to discuss our custom granite, quartz and solid surface countertops, contact our Salt Lake City showroom today.