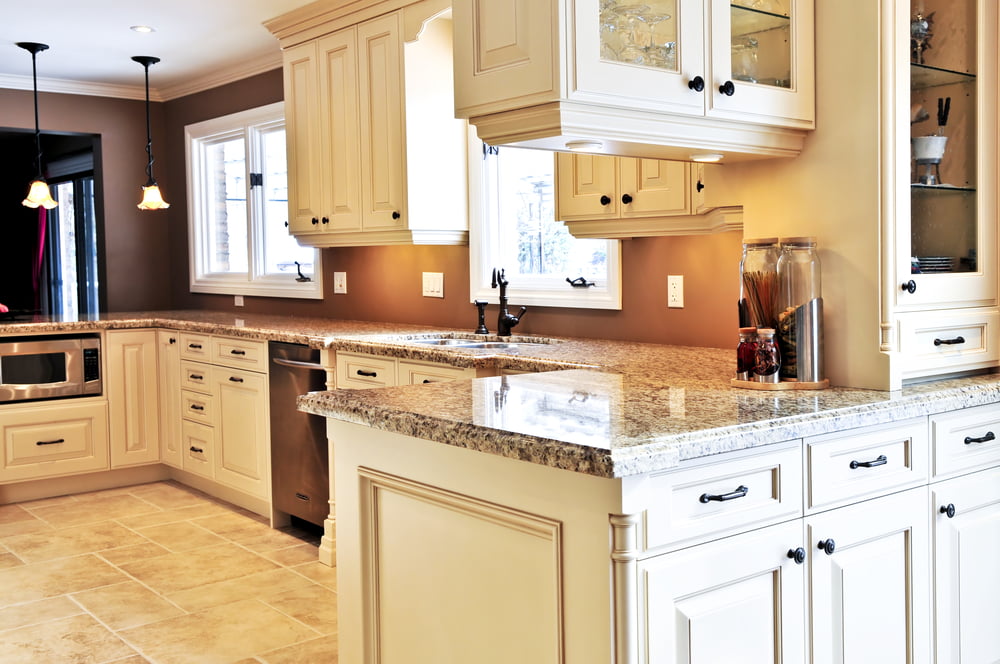 Is there really a big difference between high-end granite and other kinds of granite? Isn't granite a natural stone that has imperfections that make it beautiful? Just like any natural material, there's a big range when it comes to quality and scarcity equates to luxury. Asking if all granite is the same is like asking if all apples are the same. Some are in better shape, you probably have a preference when it comes to taste depending on what "type" of apple is offered, and who wants the tiny, misshapen apple with a bruise on it? It's not enough to say you want granite in your kitchen or bathroom. You need, and deserve, high-end granite.
There are a few factors that come into play, and one is simple thickness. The thicker the slab of granite, the more high-end it is. Even homeowners who "don't know anything about granite" know intuitively that thicker is better. Thinner slabs might come at a lower cost, but they just don't look as rich. Plus, granite, like any natural stone, isn't immune to chipping, cracking or scratching. The thicker the granite, the more durable it is.
A Rare Beauty
Granite can be found in countries around the world, and every region boasts different styles. Since granite emerges from the depths of the earth, a host of factors dictate how the granite looks, from what's in the soil to the temperatures in buried lava chambers. The more plentiful granite is, the more affordable it is. The more unique granite is, the more high-end it is. Many people think granite is just gray or tan in color, but it can be virtually any color of the rainbow.
Granite can feature bright reds and blues, and it can boast tiny specks or massive swirls. Once again, you know high-end granite when you see it. It's going to be the showstopper that has guests saying they've never seen anything like it before. You might be asked what your countertops are made of since high-end granite doesn't "look" like granite at all to many people.
Finishing Touches
Finally, high-end granite doesn't look like it belongs in a model home—it looks like it belongs in a street of dreams home. The bigger the single slab of granite, the higher end it is, but the finishing touches also play a big role. The traditional glossy, square or rectangle slabs with clean edges are standard, not high-end. High-end granite might be sandblasted to give it a matte finish, feature a waterfall edge or be a custom kidney shaped island topper with natural edges.
The good news? All granite is better than manmade materials, so you can find a slab that fits what you want to spend. Budget-savvy shoppers can score incredibly high-end granite as remnant pieces for smaller projects, such as a single-sink bathroom countertop. Find your high-end granite today by visiting Creative Granite & Design.