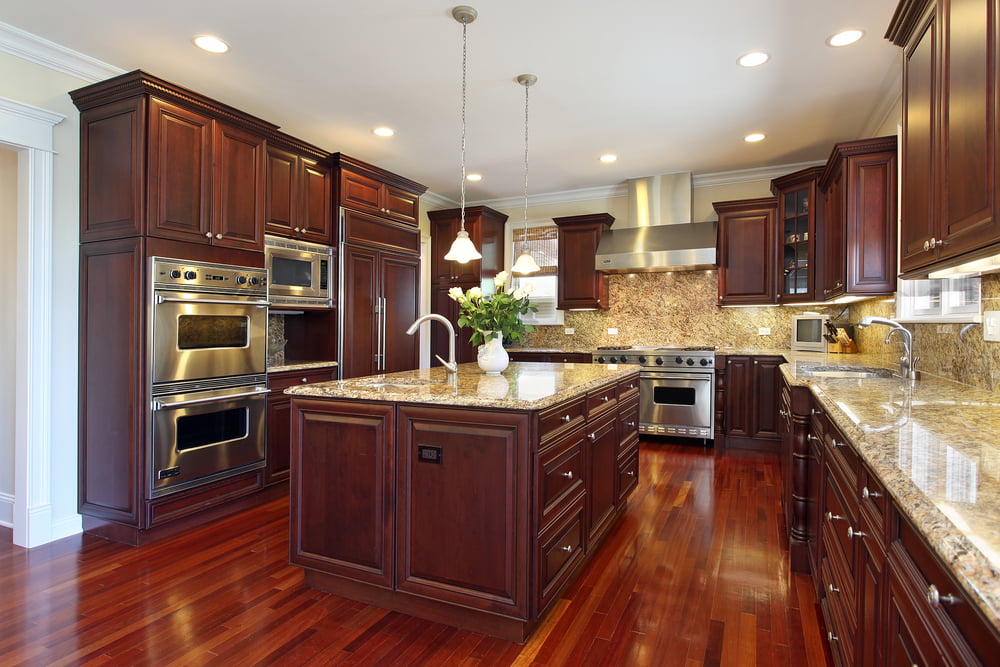 Granite countertops remain one of the most desirable features in a home, as revealed by numerous national real estate and development company surveys. It's no surprise, since their character, uniqueness and durability are timeless.
Gorgeous stone counters come in many options, from marble to quartz, but they can't quite match the popularity of granite. The more in-demand a product is, the more it will impact a home's value.
Granite is also a sturdy stone, and with yearly resealing, doesn't stain or chip easily. It's featured in many chef's kitchens where oils, colorful spices and raw meats are used. Tough enough to sustain an at-home cooking competition, easy to clean and requiring minimal maintenance, granite will likely remain at the top for many more years.
However, how do you know which slab to choose?
For You or a Renter?
The slab you select likely will depend on whether you're shopping for yourself or a rental home.
Granite comes in a variety of grades, which are determined by thickness, source (you can find granite quarries around the world) and how unique the slab is. Rarer patterns and colors cost more, just like with any other natural product. Of course, thicker granite also yields a higher price.
This doesn't mean more cost-effective granite is subpar. All granite is gorgeous. However, if you're shopping for yourself or a property you plan to sell, you might want to go with a higher grade.
If you don't plan to move, go with your gut instinct. Choose that jaw-dropping pattern that looks like the galaxy, or that vibrant blue that mimics a gemstone. Granite countertops are the focal point of any room.
When to Go with Lower-Grade Granite
Choosing granite countertops for rental units can be tricky. Having stone might bring you a little higher rent, but you can't be certain how tenants will treat the property.
Many landlords choose lower-grade granite for rentals, often in a dark shade such as gray to hide any potential stains. Landlords are in charge of maintenance, and annual sealing is still a necessity.
On the plus side, if you care for granite well, it can last you a lifetime. The natural colors and patterns ensure that it will never go out of style. Trends, such as the waterfall edge, might be relatively new, but easily can become a classic.
However, you also want to prioritize finding a reputable dealer and installation company, too.
Ready, Set, Install
Installing granite countertops is no easy task. This very heavy and awkward-to-move stone requires skilled hands. Most countertops will need at least one seam, since slabs come in standard sizes. Lining these up flawlessly is challenging. Ensuring the granite is properly and safely mounted is another hurdle.
For all your granite countertop installation needs, make sure you have Creative Granite & Design on your side.