Custom quartz countertops are ultra-durable and exceptionally beautiful. The design possibilities are endless, so you can easily match or complement the design of your kitchen or bathroom. Plus, quartz counters don't need to be sealed, so maintenance is a breeze.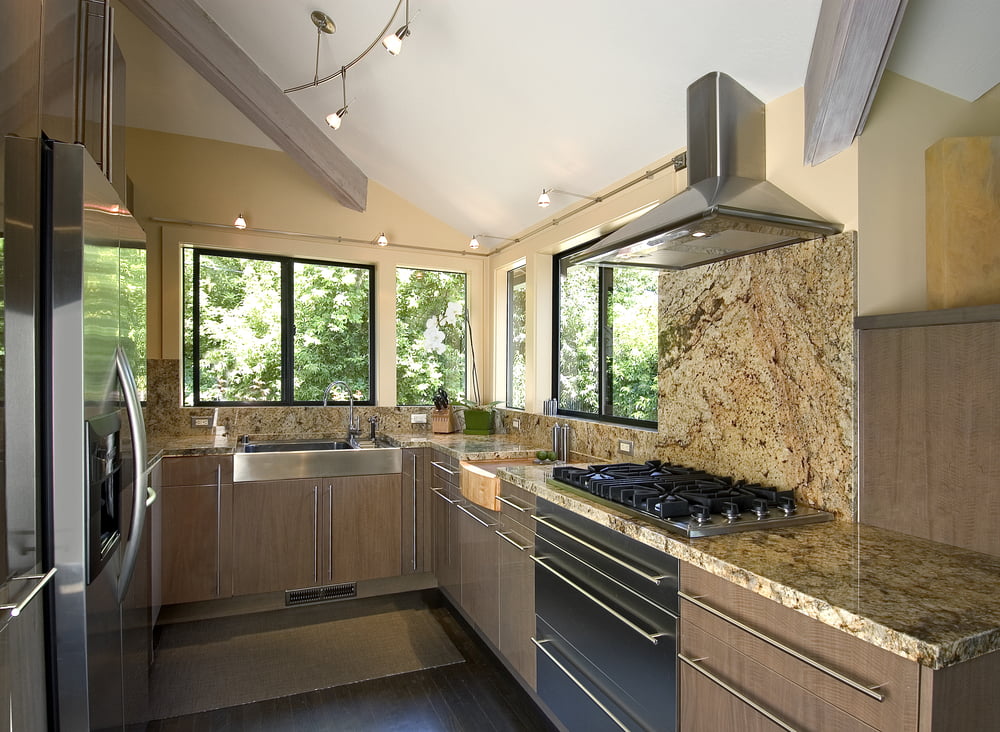 Those are all great features – but how much do quartz countertops cost? Every project is different, of course, so the project total can't be accurately predicted without a professional consultation.
However, we can give you a general idea of what to expect in terms of price, to help you plan your upcoming kitchen renovation or new home design.
Average Costs for Custom Quartz Countertop Installation
The cost of installing quartz countertops varies, but it may be helpful to understand how much other homeowners spend on the project.
According to HomeAdvisor.com, an online home improvement marketplace, the price for high-quality quartz – without installation costs – is between $70 and $100 per square foot. Installation typically adds $150 to $280 per square foot to the total price.
The national average cost for quartz countertop installation is $2,500. Generally speaking, most projects come in somewhere between $1,000 and $4,000.
Factors that Affect the Cost of Custom Quartz Countertop Installation
The amount you'll need to pay for quartz countertops will depend upon the particulars of your project. Factors that go into determining the total price include:
Leveling – Before counter installation, a professional fabricator may need to level the cabinets to reduce the risk of gaps and cracks.
Supports – In areas without cabinetry, such as above a dishwasher, wood supports may need to be added along the wall or neighboring cabinets.
Fabrication – Cutting the counters to the proper size and shape, while allowing for sink and fixture cutouts, and fabricating the edges in the desired manner can be a complex process with some installations.
As you might expect, the more involved and complicated your quartz countertop installation, the more your project will cost.
Are Custom Quartz Countertops Right for You?
Quartz counters can enhance your kitchen or bathroom with eye-catching beauty, and the material is both incredibly durable and easy to maintain. In addition, engineered countertops are an eco-friendly choice, as they're made using regionally-manufactured stone.
But, quartz isn't your only option. Custom granite countertops and solid surface counters have their own advantages and are preferred by many Intermountain West homeowners.
The best way to decide if quartz countertops are the right choice for your kitchen or bathroom remodel is to consult with an experienced local custom countertop fabricator, like the professionals at Creative Granite.
As an Intermountain West industry leader for over 17 years, the Creative Granite team has the expertise to help you guide you toward your ideal countertop solution. We offer an extensive variety of gorgeous options in a range of prices, and we're known for expert installation. For a free, no-pressure consultation to discuss granite, solid surface and custom quartz countertops, contact our Salt Lake City design center today.