High-end granite is one of the most popular types of countertops, and for good reason. Each natural stone slab features unique variations and beautiful, one-of-a-kind patterns, and the material is both incredibly durable and highly resistant to heat.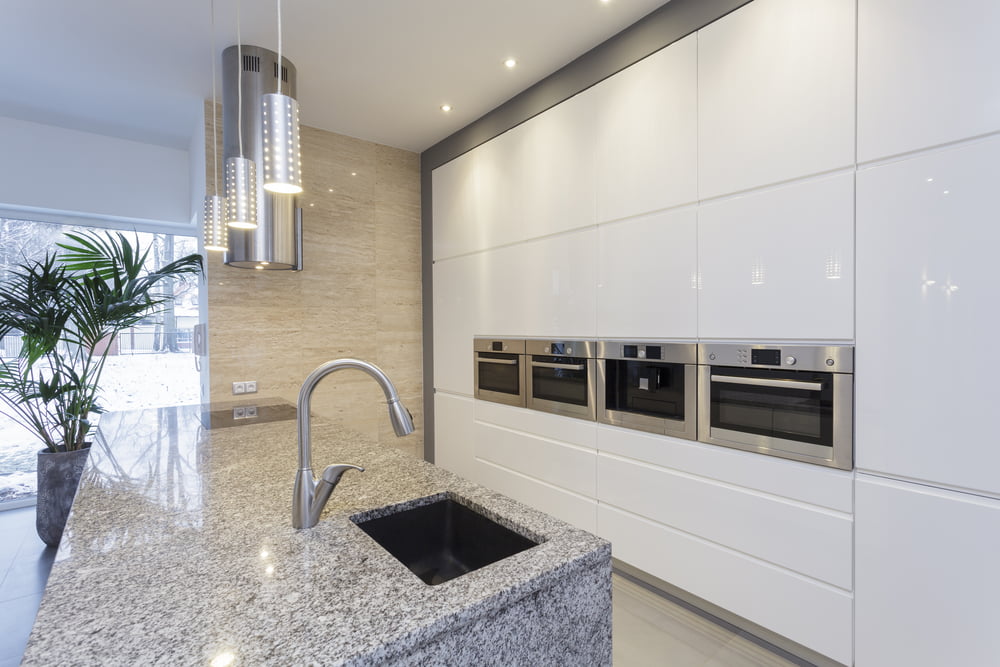 Are granite countertops the right choice for your Intermountain West home? To help you decide, here's a look at how granite compares to six alternative options.
Quartz Countertops
Like high-end granite countertops, quartz counters are highly durable and scratch-resistant. In addition, quartz doesn't stain easily – with granite, staining can be more of a concern.
Quartz countertops offer striking beauty, and since the stone is engineered, you can customize the look to match your home décor. However, quartz counters don't have the same resistance to heat as granite countertops, and hot pans can create damage.
Solid Surface Countertops
Solid surface counters come in hundreds of colors and patterns, so Intermountain West homeowners can choose the ideal shade for any kitchen or bathroom. And, since they're custom designed, the counters don't have seams.
That said, solid surfaces aren't known for durability – they're prone to scratching, and they can't take the heat like granite countertops.
Marble Countertops
As with granite, marble makes for an eye-catching, natural stone counter with a unique look. Marble slabs have specks, streaks and unusual patterns, and each one is different.
However, marble counters are much more high-maintenance than granite countertops – the stone needs to be sealed every two years. Plus, marble scratches easily, and spills that aren't quickly wiped can cause permanent stains.
Wood Countertops
Wood counters bring warmth and beauty to a kitchen or bathroom, and many northern Utah homeowners prize wood for its rustic charm.
Compared to granite countertops, though, wood counters require a lot of maintenance. It needs to be oiled about two or three times per year, and without proper treatment, wood isn't resistant to bacteria, heat and staining.
Tile Countertops
Tile can be an appealing countertop option, as it allows homeowners to customize the color, texture and pattern. Using ceramic or porcelain tile also gives a kitchen or bathroom a classic, polished appearance.
Like wood and marble, however, tile counters need more maintenance than granite countertops. The grout needs to be regularly scrubbed, and the tiles need to be regrouted every year. Additionally, cleaning needs to be done with care to avoid scratching, chipping or cracking the tile.
Do you want expert help weighing the pros and cons of high-end granite countertops with the alternative options? An experienced local custom countertop fabricator – like the professionals at Creative Granite – can answer your questions and provide expert advice based upon your design of your Utah, Idaho or Wyoming home.
Creative Granite, an industry leader in the Intermountain West region for more than 17 years, offers a range of gorgeous high-end granite slabs from Brazil, Italy, India and China as well as many different types of quartz and solid surfaces for countertops. Our fabricators provide expert custom installation of all three materials, and we're committed to both exceptional workmanship and stellar customer service.
To visit the Creative Granite design center and view our extensive array of quartz, solid surface and high-end granite countertops, contact our Salt Lake City office today.