Are you considering solid surface or quartz countertops for your home?
These products are a popular alternative to custom granite countertops, although the cost can about the same – or sometimes more – than natural stone, depending on which designs you choose.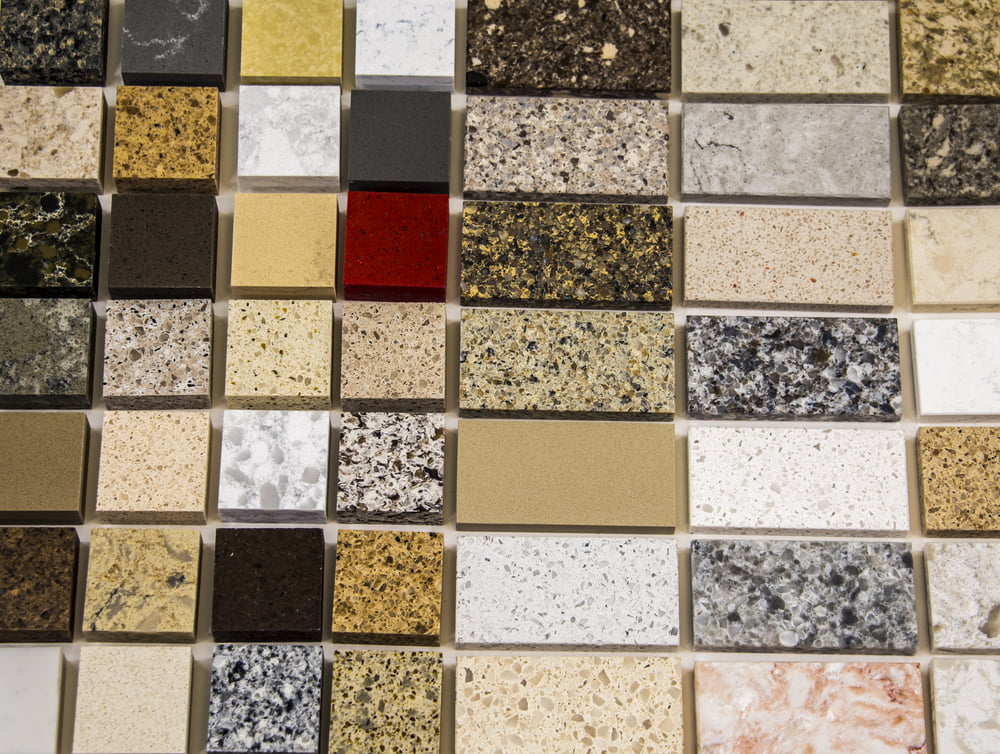 For many homeowners, these man-made surfaces offer a look and feel they prefer to the more natural alternatives. Both quartz and solid surface countertops share some characteristics, but also have several key differences.
What Are Solid Surface Countertops?
Solid surface tops are manmade using acrylic or polyester plastic blends. You may be familiar with the brand names of Corian or Staron, both of which fall into this category.
These materials are uniform in color and texture, with a matte (non-shiny) finish. Countertops are poured to the specifications of your kitchen and, consequent, they generally do not have seams.
This material is somewhat prone to scratching and most manufacturers recommend not placing hot pots or pans directly onto the surface, as they could warp, crack or discolor as a result. For many scratches and related problems, you can restore the material's integrity by sanding.
This material is available in hundreds of colors and patterns, so you can be picky about matching your décor's color palette. You will have your choice of several different edge profiles as well.
What Are Quartz Countertops?
Quartz tops, sometimes called engineered stone, are also man-made, however, they contain a high percentage of crushed, natural quartz. The quartz is bound with resin and recycled materials such as glass. Some of the most popular brands include Zodiaq and Radianz.
As compared to solid-surface materials, quartz countertops are more durable, scratch resistant and heat-safe up to about 400 degrees.
Visually, quartz has a glossy surface (although some matte options are now available) with a consistent color and pattern. You can choose from an almost limitless number of solid colors and creative patterns. Some even simulate granite, marble and other natural surfaces. You can also choose from several different edge profile options.
Are Quartz Countertops or Solid Surface Better for You?
The answer to this question depends on your budget, your design goals and your need for durability.
Budget-wise, you can spend a lot or a little. If you want to be highly budget-conscious you may prefer one of the basic shades of solid surface. If the sky's the limit, you can choose from among the many specialty colors and patterns of custom quartz countertops.
For durability, solid surface top are less durable than quartz – which is less durable than granite. If you opt for the less durable material, you may easily spend the price difference in having the tops resurfaced from time to time.
Design styles and options are more flexible with quartz. However, neither man-made product offers as many edge profiles as granite.
The best way to make the right choice for you is to talk with a custom countertops professional. Creative Granite offers all three materials for use in your new custom kitchen. Call us today to learn more, or to schedule a visit to our design center to learn more about the many solid surface and quartz countertop options.