Solid surface countertops have been around for decades, and their popularity isn't likely to fade anytime soon. Many homeowners, after considering natural stone options like granite, quartzite and marble, choose to update their kitchens and bathrooms with solid surface counters instead.
Why is this? What makes this countertop option such a long-time favorite? Take a look at their impressive features, and you'll understand.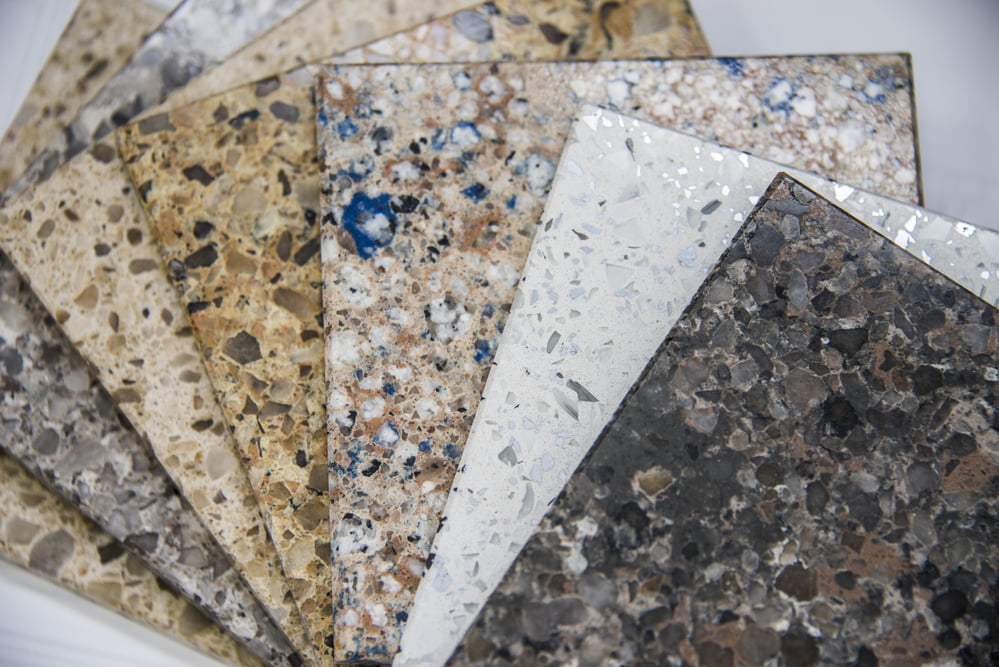 Durable
Solid surface countertops are strong and impact-resistant, designed to last for a great many years. Granite, quartzite and quartz counters may be slightly more durable, but the composition of solid surfacing materials makes them incredibly tough and resilient.
Seamless
Seams are an issue with natural stone countertops, as the slabs must be joined together for a perfect fit. With solid surface counters, however, the custom fabrication process results in a completely seamless look.
Sanitary
Solid surfacing materials are non-porous and have no grout lines or joints, so they're incredibly hygienic. Food-borne bacteria and germs have no place to hide – and unlike natural stone countertops, they don't need to be resealed to repel water and stains.
Easy Care
Keeping solid surface counters clean couldn't be simpler – a quick wipe with a soapy sponge or mild household cleanser does the job. The non-porous nature of these materials prevents stains, so the countertops come with a lifetime of easy maintenance.
Restorable
With solid surfacing, any chips and scratches can be easily buffed away to restore a like-new appearance – which, in effect, gives them a longer lifespan. When natural stone countertops get nicked or scratched, the damage isn't so easy to repair.
Customizable
The style possibilities are nearly endless with solid surfacing. Hundreds of colors and patterns are available, and custom fabricators offer a variety of edge profiles. The material can be shaped, engraved and backlit, so it has the flexibility to really deliver personalized design. With natural stone, countertops are limited to what can be found in nature.
Are solid surface countertops the right choice for your kitchen or bathroom? If you live in Utah, Idaho or Wyoming and want to explore your options, turn to the award-winning countertop fabricators at Creative Granite.
An Intermountain West industry leader for over 17 years, Creative Granite offers masterful fabrication, expert installation and unparalleled customer service. Our Salt Lake City design center contains a vast selection of gorgeous, high-quality countertop materials in all price ranges, and our friendly team can help you find a style that suits your home and your budget.
Contact Creative Granite today to learn more, or to schedule a free, no-pressure consultation to discuss our custom granite, quartz, marble, quartzite and solid surface countertops.