Are you planning for custom granite countertops in your kitchen or bathroom? Visiting a local showroom is an essential part of the process. Every granite slab is unique, and viewing your options in person is the best way to ensure you get exactly what you want.
That said, choosing the perfect granite slabs can feel like a daunting task. For many people, the vast variations in color, pattern and veining make the decision agonizing. Before you get too stressed out about this process, we have some pro tips to offer, to help keep the stress of selecting your slabs at a minimum.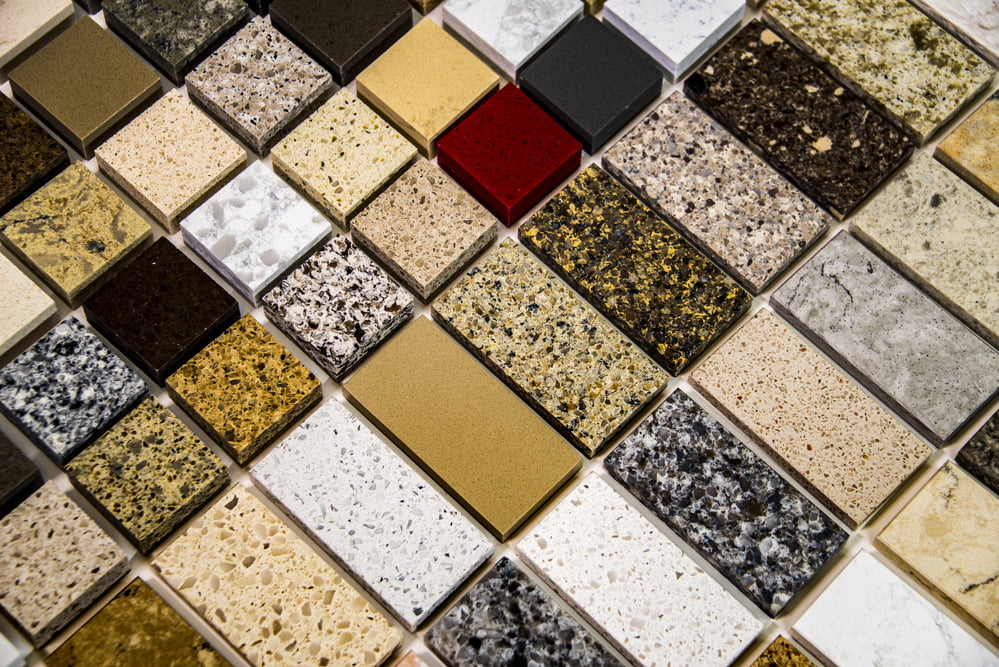 Think Before You Shop
Narrowing down your options before you head to the showroom can make the slab selection process much easier. Think about your style preferences, and decide which natural stone shades and vein patterns are most pleasing to you. When you visit the design center, you can choose to view only the granite slabs that suit your tastes.
Bring Color Samples
If you bring samples of your kitchen or bathroom cabinets, backsplash tiles and other crucial design components with you, you can make sure the slab you select coordinates well with your overall design scheme. The showroom will likely have examples of popular cabinetry, but referring to an exact replica is the optimal way to select the perfect granite countertops.
Take Notes & Photos as You Browse
You may be looking at a number of granite slabs, and remembering their features and differences can be a challenge. Take photos of the slabs you like, and jot down any significant details for reference purposes. That way, you'll be able to compare your options and choose the perfect slab with much less stress.
Put Your Favorites on Hold
As you browse the showroom, if you spot a slab you really like, put it on hold. Skip this step, and you could return to make a purchase – only to discover that your prized granite is no longer available. Putting your favorites on hold ensures that you can have your top choice for granite countertops.
Don't Rush Through the Slab Selection Process
With a little easy maintenance, granite countertops can last for decades. For that reason, you shouldn't settle for the first slab you see. Take your time and look at an assortment of slabs before making a decision. Your fabricator wants you to end up with granite you'll be proud to show off to your friends and family.
Are you ready to install granite countertops? If you live in Utah, Idaho or Wyoming, the award-winning professionals at Creative Granite can help you make the most of your investment.
Our Salt Lake City showroom contains a wide range of high-quality natural stone slabs from around the world, all of which are rich in beauty and character. Whichever one you choose, our commitment to exceptional customer service and masterful fabrication ensure that your granite countertops will be installed with expert care.
To schedule a free consultation with the Creative Granite team, or to browse our design center showroom and find the perfect slab for your granite countertops, contact us today.