Quartz countertops have grown steadily in popularity over the past decade, thanks in large part to the seemingly limitless design choices that are available today.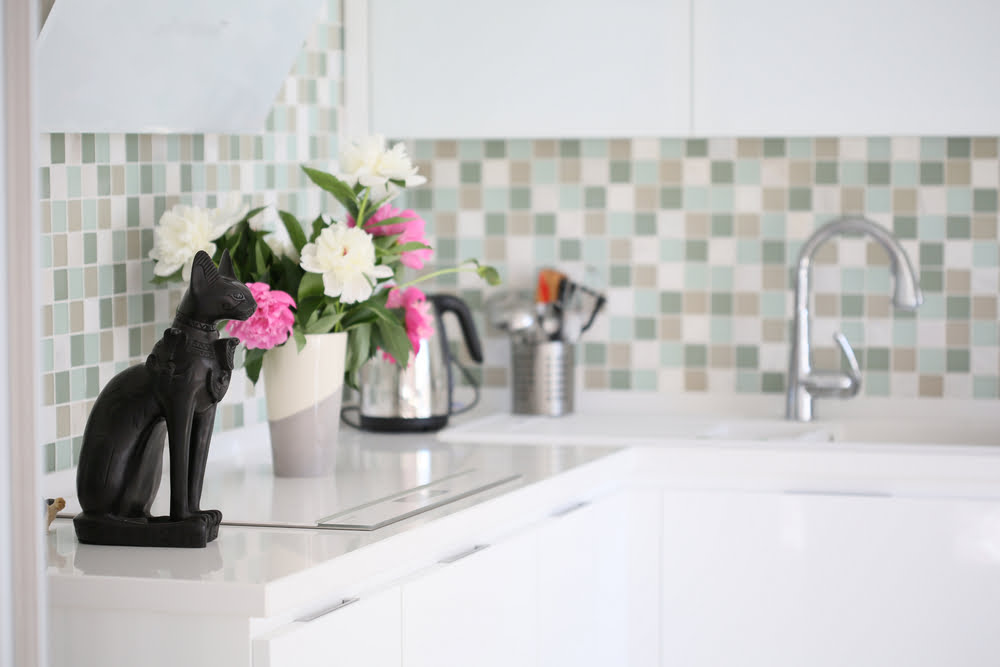 Now, as advanced technology takes over the home kitchen, this popular countertop material has become the finish of choice for many discerning homeowners. Quartz counters make for a perfect pairing with high-tech home appliances, allowing you to mimic the look of natural materials or opt for a bold, colorful style.
And, with new fabrication techniques, this material is more durable and low-maintenance than ever before. Look for these emerging kitchen design trends as the new year unfolds.
Streamlined Quartz Counters Complement Today's High-Tech Kitchens
How "smart" is your kitchen? Chances are, you may already have adopted some of the latest high-tech appliances and kitchen gadgets. If not, you're bound to in the near future, as smart technology takes over the home appliances industry.
To match the sleek look and feel of this emerging technology, homeowners are adapting their custom countertops to match.
Steel grey and cool, white tones will dominate the quartz color palette this year, along with bright, solid hues. The growing popularity of black stainless steel appliances means you'll see more quartz countertops in shades of lime, mystic blue, sterling and passionate rouge.
High-Tech Custom Quartz Countertops Mimic Natural Materials
The technology used to fabricate quartz countertops has improved to the point where you can select colors and designs that mimic almost any type of natural material.
If you like the look of granite or marble but fear the maintenance issues that you may encounter, choose a veined quartz design that mimics the look of these materials in the color of your choice.
With the option of having a honed or leathered (rather than highly polished) surface, your custom countertops can provide the look of natural soapstone, sandstone, leather or even fabric. If you prefer a terrazzo or sea glass look to give your kitchen a striking and unique style, you'll find plenty to love in today's quartz options.
Technology Helps Quartz Countertops Resist Stains, Bacteria & Scratches
Innovative technology is boosting the health and safety of quartz counters, improving durability and reducing the risk of staining and scratching.
Although this material has always provided a superior level of durability, today's materials resist chips, burns and scratches as well as natural stone. Quartz also resists moisture, preventing the growth of potentially harmful bacteria on the surface.
And you get all these benefits without the need to seal or periodically reseal the surface. A quick wipe with a damp cloth is all you'll ever need to clean up kitchen spills.
Creative Granite, serving customers in In Utah, Wyoming and Idaho, is the go-to expert for custom cabinets and countertops in the Intermountain West. Contact us today to learn more about how you can put one or more of these exciting kitchen design trends to work in your kitchen, with custom quartz countertops.