Using custom granite for kitchen and bathroom counters is a given, but this versatile material can be a showstopper in many other parts of the home too.
As gas fireplaces increase in popularity, so does choosing custom granite as a frame and mantle. Using a high-end material as a fireplace backdrop draws the eye. Get creative!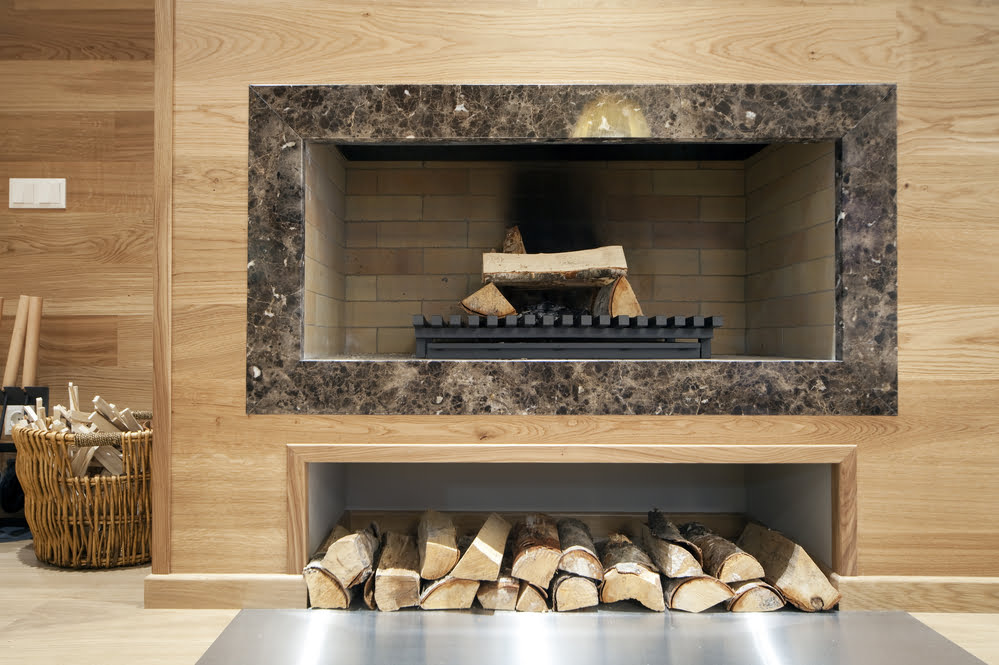 Any built-in can be upgraded with custom granite as a statement shelving unit. Think of it as an option instead of wallpaper, whether for a built-in's accent frame or backsplash. Granite can be an investment, especially if you prefer wilder colors and designs, and using it in smaller spaces gives you wow factor without breaking the budget.
Custom Granite in the Home
Granite and quartz can handle a lot of heat and high traffic. It's unconventional in the U.S., but a granite or quartz floor can be a great way to make a statement (and keep cool during the summer months). However, granite can be slippery when wet, therefore well-placed rugs are critical. Stone materials have been popular in Asia for centuries, and taking some style inspiration from overseas can help you make your home stand out.
Ordering a personalized heirloom is another fantastic way to bring more natural stone into your life. A craftsman can add it to tables, bookshelves and more. Such an approach ensures you can take your granite with you if and when you move, or pass down the piece to future generations.
It's a Versatile Material
Don't stop at your bathroom countertops. Custom granite is an excellent choice for bathtub and shower backsplashes. Instead of tiling, choose a thin slab that optimizes your bathroom's luxury factor.
Granite can be particularly gorgeous when used as a single slab for a bathtub's skirt, or as a focal point as a shower's backsplash. Tiling can be prone to harboring bacteria and mold, but a seamless custom granite slab eliminates that annoyance.
You can also use custom granite outdoors, from covered patios to wraparound porches. Consider it for your outdoor kitchen, perhaps using it to frame the pizza oven, or as a backsplash by the fire pit. It's relatively easy to clean and wipe down, and can withstand both the sizzling Utah summers and freezing winters.
It's taken Americans a while to embrace granite as the go-to countertop option, but now it's the one most in demand. However, it can do so much more to increase your home's value in places besides the kitchen and bath. Work with a custom granite professional to discover new uses for this beautiful stone. Call Creative Granite, your custom granite experts, to get started on your new project.