For those looking to remodel their countertops as part of any kitchen remodel or renovation, there are several great material options out there. Modern technology allows for both natural stone and several other stone varieties to be used on countertops, including certain varieties that even mimic the look of natural stone with different qualities.
At Creative Granite, we're happy to offer a wide range of kitchen countertop options, from natural stone choices like marble and custom granite countertops to solid surface countertops and several others. What are the differing qualities of these stone options, and which should you prioritize based on your needs? Here are some basics on several of the most common choices available.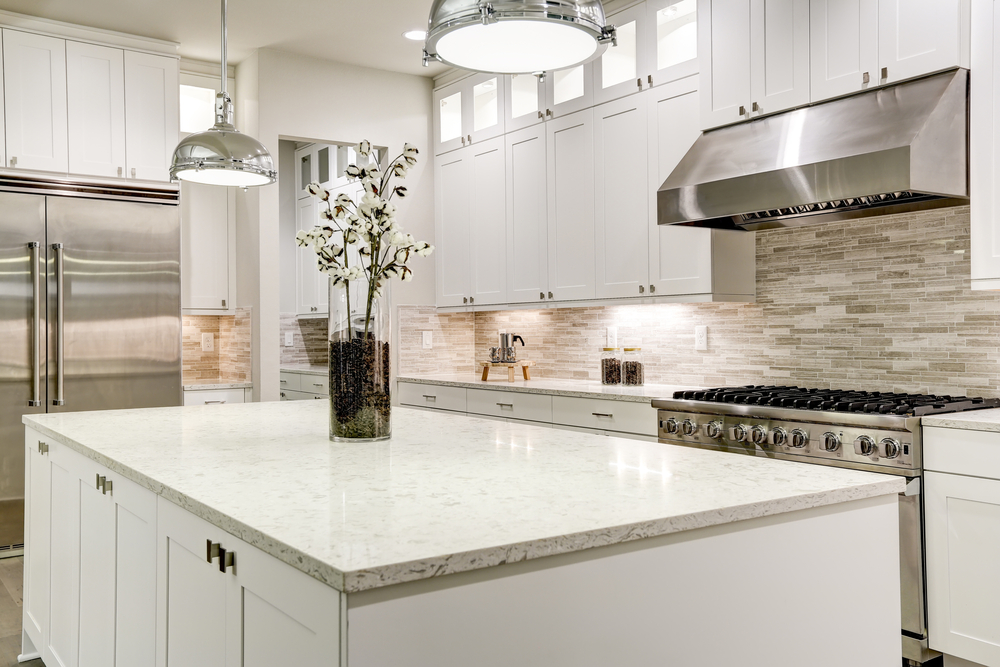 Natural Stone
For those who want the most unique and high-quality kitchen countertops, there's no better choice than natural stone like granite, marble and others. These stones, as their designation suggests, come directly from the earth, meaning each piece is unique in its own way.
Natural stones are durable and highly resistant to heat, both strong qualities. They require very little maintenance and also resist basic forms of scratching. They do require sealing against moisture and other risks, as they are porous surfaces. In addition, due to their unique qualities, natural stones tend to have the highest price tags.
Quartz
Another great option here is quartz, which is a manufactured product that's available in a wide range of colors. Unlike natural stone, quartz slabs all resemble each other – for some, this is a positive quality based on ability to recreate a similar look.
Quartz is incredibly strong, stain-and-heat-resistant, scratch-resistant and requires very little maintenance. You can use virtually any cleaning product on quartz, which also does not require sealing as it is non-porous.
Solid Surface
Another option is the solid surface countertop, which is a man-made material often made from a mix of various resins and polymers. Solid surface countertops offer consistent colors across a wide range of hues, plus great stain resistance and good scratch resistance. They are not quite as good as our previous two stone options at resisting heat – extreme levels of heat may damage these countertops. Otherwise, however, their maintenance is very easy.
Other Options
There are a couple other options some may consider as well:
Compact surface: Similar to quartz countertops in several ways, including very low maintenance and high durability.
Laminate: Layers of plastic bonded together, manufactured for a specific look. These countertops have very low durability and heat resistance, and are often aesthetic in nature.
Recycled surface: Similar to quartz in manufacturing, but with more environmentally-sustainable materials.
For more on the stone options available to you for any kitchen countertop need, or to learn about any of our stone countertops or other services, speak to the staff at Creative Granite today.