For more than two decades, Creative Granite has created exquisite vanity tops, backsplashes and countertops using high-end granite for customers all over Salt Lake City. We use other natural stones and minerals too, such as marble and quartz. Every product we build showcases our skills and craftsmanship.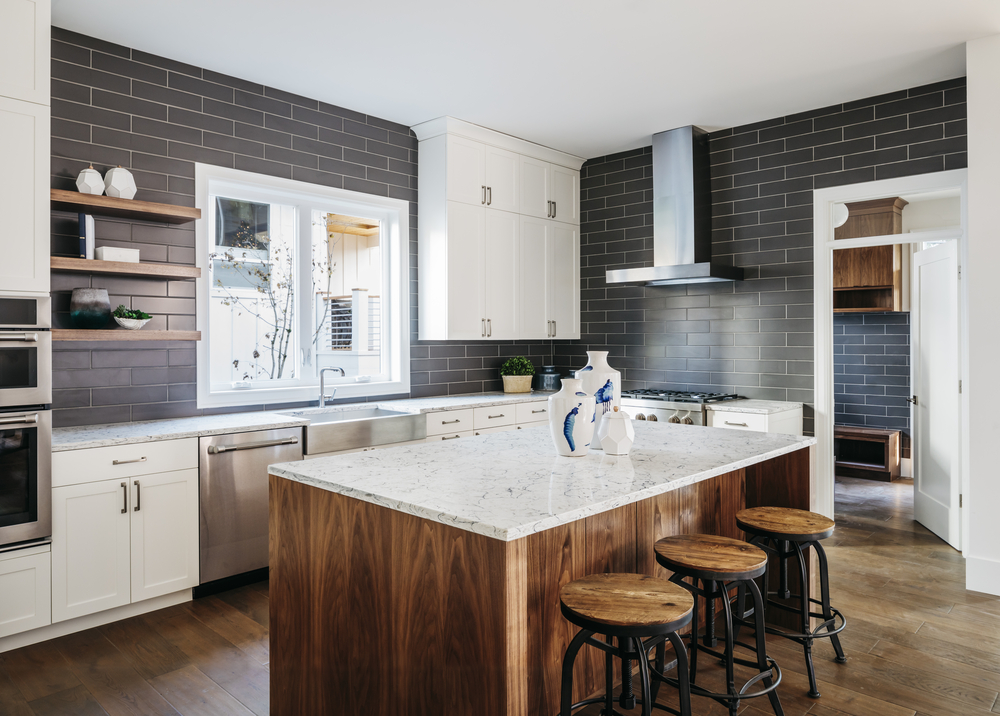 Uses of Granite and Marble in Interiors
When you think of built-ins made of natural stone, kitchen and bathroom countertops are first to come to mind. However, there are other places in your home where you can use natural stone.
Granite and marble have qualities that make them good for fireplaces, whether it be on the hearth, mantel or surround. Both materials are fire-resistant and come in many different colors. The former is also relatively low-maintenance, while the latter adds a touch of sophistication wherever it is used.
Natural stone looks great as a topper for your bar table and it's sturdy too. Nothing spells elegance quite like a bar top made from these materials. Likewise, you can use them for flooring as well. They are beautiful and easy to clean and will last you a lifetime.
Which One Is Better — Marble or Granite?
You can't help but wonder, is one better than the other? Both have their pros and cons, so the choice will ultimately boil down to the one that will best suit your needs.
Looks-wise, marble has a veined pattern, which tends to be more prominent and vibrant. The hues greatly vary as well. On the other hand, granite's speckled pattern is more subdued in appearance. However, it comes in a wide variety of shades as well.
Compared to marble, granite is denser, so its finish holds up longer. The former is more delicate than the latter, although that doesn't affect quality. Both materials require regular sealing to ensure their luster and longevity.
Finding the Right Stone Fabricator
But it's not all about using suitable materials. You have to find the right team to execute your project successfully. There are many installers of stone countertops in Layton, but you can keep specific considerations in mind to narrow down your options.
First, make a list of the local fabricators nearby and ask around or read reviews about them. If you prefer seeing the materials firsthand, set an appointment to visit their showroom and see samples of their products. Ask for an itemized estimate of the project you have in mind as well, and ask about insurance.
If you want to cut down on time spent researching and comparing, just go with Creative Granite. We use premium stones and make use of state-of-the-art equipment to execute the design with ease and accuracy. Over our years in service, we have also garnered several awards, a testament to how well we produce stone countertops in Layton, Provo and the rest of Utah, Idaho and Wyoming. Request a quote to get your consultation started.