Quartz countertops are rivaling granite for the title of most popular, but it's a relatively new trend.
For decades, granite was king, and few homeowners even knew quartz slabs were an option. Quartz, which is a natural stone infused with manmade materials for strength and durability, is available in a variety of patterns and colors. It's more durable than any other natural stones, nonporous and can withstand immense heat.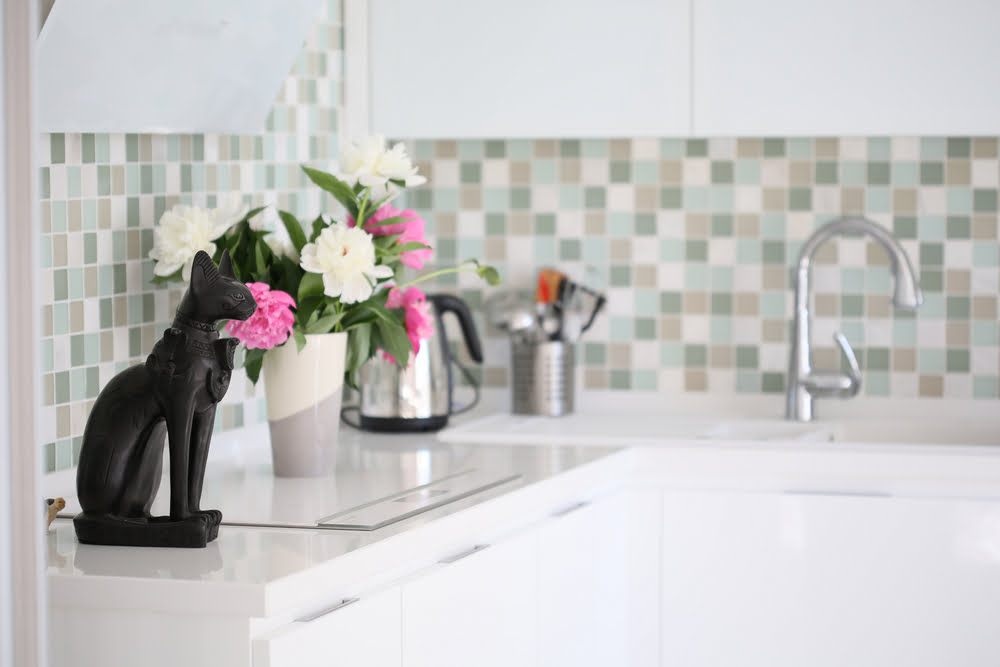 However, unlike other natural stones like granite and marble, quartz requires more intensive manufacturing. It's the most abundant mineral there is, and the toughest, but it's unsuitable for kitchen and bathroom countertops in raw form.
About 50 years ago, quartz was "discovered" as a great alternative to granite, but it wasn't an easy sell for customers. Particularly after the unfortunate era of linoleum, anything manmade came with a side of suspicion.
Quartz Countertops Bucking Trends
Quartz countertops are not manmade the same way Formica is. Instead, the natural minerals are simply improved upon, thanks to manufacturing processes.
It took a few years to perfect the processing that would result in gorgeous, natural-looking and durable countertops. This happened during the early stages of North Americans embracing granite as the preferred countertop material.
From the 1950s to 1980s, both quartz and granite were in the early adoption phase. For a few years, it looked like granite would remain on top, but recently quartz has become a stiff competitor.
Engineering quartz counters requires pressing polymer resins directly into raw quartz. Breton SpA, an Italian company, was the first to experiment with this approach in the 1960s. Breton is still a major quartz manufacturer, and that early process has been improved upon by manufacturers around the globe. Unlike some natural stones, quartz is so abundant that it can be sourced from nearly anywhere.
Controlling the Countertops
Thanks to that original Breton process, quartz has become not just highly durable, but also customizable. Manufacturers can choose from a number of pigments and sparkles (such as glass) to give slabs one-of-a-kind looks. Italy adopted quartz counters en masse first, and the trend spread throughout Europe. It took a little longer for quartz fever to catch on in the U.S, but that's often the case with trends that start overseas.
During the '70s and early '80s, Americans were still clinging to those manmade countertop materials of yore. Laminate was king during the mid-century, but by the '90s, that love affair was ending. Still, Americans love the versatility of laminate and the ability to personalize the looks of kitchens. Since quartz infuses manmade materials into slabs, it can be made to look like limestone, granite, marble or just about any other raw stone. That personalization is what skyrocketed quartz to fame in the U.S.
Contact Creative Granite for your custom quartz countertop needs, and start designing your dream kitchen today.